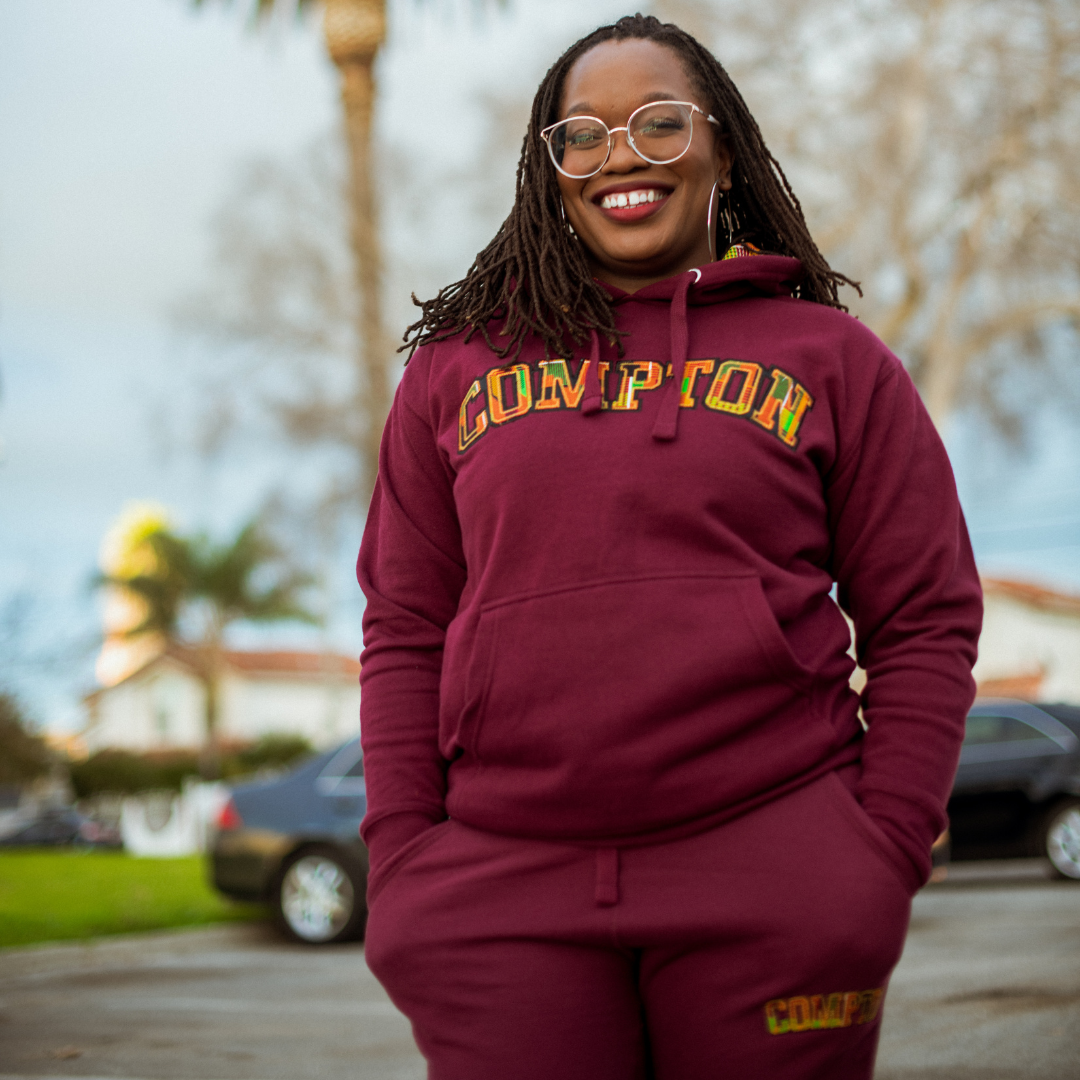 COMPTON SOUL
Compton Soul is an urban luxury apparel brand that proudly celebrates Black people, Black neighborhoods, and Black culture.
As our company grows, we hope to use our profits to rebuild & restore the local economies of Black communities nationwide through impact investing and philanthropic giving.
We are a Black woman owned business.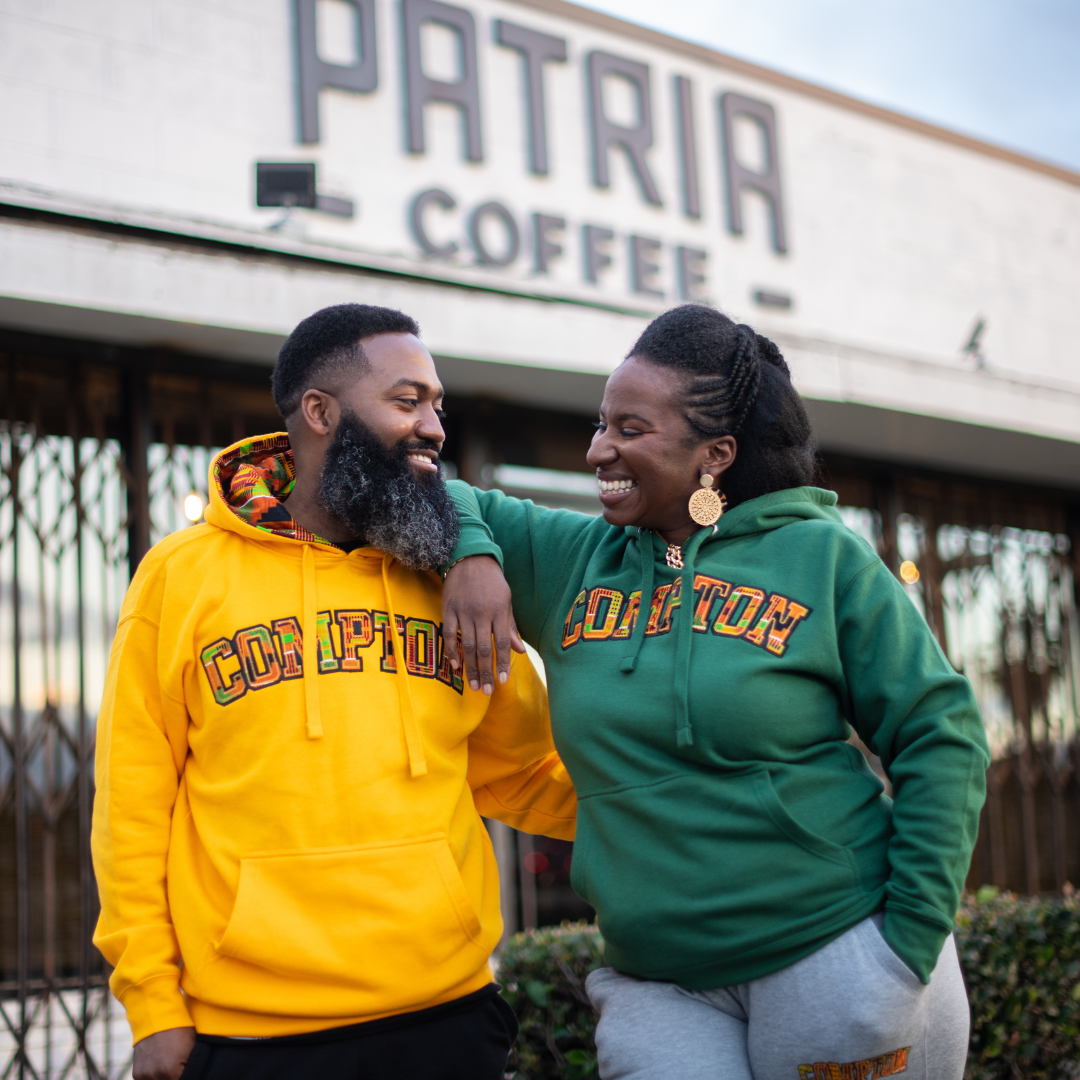 OUR COMMITMENT
Compton Soul is intentional about centering social impact at the core of our business.
That means visually displaying positive and uplifting content of Black people in Compton as well as other historically Black neighborhoods because we understand the importance of positive representation in print and digital media.
That means hiring local Black and other POC employees as well as using local BIPOC vendors because we understand that circulating dollars in our neighborhoods improves our neighborhoods.
That means connecting with BIPOC and other business owners to form networks of support and strengthen our communities as the economic engines of the places we live.
Intentionality as an act of service is the dna of Compton Soul; every decision we make is embedded with this understanding.
When you shop with us, you are investing back into the goodness of the neighborhoods and communities where you were born & raised.
SHOP NOW